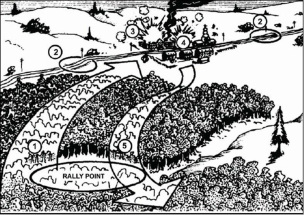 Source: FM3-21.8
FM 3-21.8 The Infantry Rifle Platoon and Squad provides the following information on a Raid. A raid is a surprise attack against a position or installation for a specific purpose other than seizing and holding the terrain. It is conducted to destroy a position or installation, destroy or capture enemy soldiers or equipment, or free prisoners. A raid patrol retains terrain just long enough to accomplish the intent of the raid. A raid always ends with a withdrawal off the objective and a return to the main body.
Raids are characterized by the following:
• Destruction of key systems or facilities (C2 nodes, logistical areas, other high value areas).
• Provide or deny critical information.
• Securing of hostages or prisoners.
• Confusing the enemy or disrupting his plans.
• Detailed intelligence (significant ISR assets committed).
• Command and control from the higher HQ to synchronize the operation.
• Creating a window of opportunity for the raiding force.
Raids are normally conducted using the following Five Phases: (as outlined in the attached diagram).
1. Approach the objective.
2. Isolate the objective area by deploying security elements.
3. Set conditions for the assault element. Suppress or destroy the enemy.
4. Assault the objective.
5. Tactical movement away from the objective area.