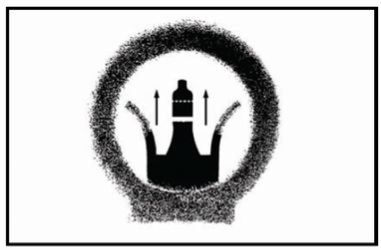 FM 3-22.9 Rifle Marksmanship M16-/M4 - Series Weapons, provides the following techniques for "Modifications for Night Fire." During limited visibility, a firer cannot effectively use his iron sights in most situations, and without artificial illumination, the sights block his field of vision. Trainers must consider the impact of limited visibility on the firer's ability to properly apply combat firing skills and the fundamentals of marksmanship. Night training must be conducted to develop the firer's confidence in his ability to hit targets when he cannot see through his weapon sights and does not have night vision capability.
1. Operation and Maintenance of the Weapon - Many actions are affected by nighttime conditions: handling the weapon, performing operation and function checks, loading and unloading, and maintenance. Consider the following modifications:
• Because combat conditions and enforcement of noise and light discipline restrict the use of illumination, individuals must be trained to operate, service, and clean their weapons in total darkness.
• Movements are slower, tasks take longer to complete, vision is impaired, and equipment is more easily misplaced or lost. NOTE: Although initial practice of these tasks should occur during daylight to facilitate control and error correction, "repeated practice during actual nighttime conditions should be integrated with other training." Only through repeated practice and training can individuals be expected to perform all tasks efficiently.
2. Immediate Action - Under normal conditions, a firer should clear a stoppage in three to five seconds. After dark, this task usually takes longer. Identifying the cause of the stoppage may be difficult and frustrating for a firer. A dry-fire practice (applying SPORTS) under these conditions "using dummy or blank rounds" is necessary to reduce time and build confidence. Once the firer is confident in applying immediate action in darkness, he can perform such actions rapidly during actual firing.
• Training should be practiced first during daylight for better control and error correction by the trainer.
• To learn the hands-only technique of identifying a stoppage, the firer must practice applying immediate action with his eyes closed. This is a technique that Firers should be able to master with practice.
3. Firing Positions - The firing position recommended for use during limited visibility is the supported firing position. NOTE: This unassisted night fire supported position differs slightly from the supported position taught in earlier periods of instruction because the firer cannot use his sights during limited visibility.
To effectively engage targets during limited visibility:
(a) Assume a supported firing position.
(b) Establish a raised stock weld (look 2 to 3 inches above the sights, level with the barrel).
(c) Point the weapon at the target.
(d) Fire in the semiautomatic fire mode.
NOTE: "To obtain optimum results, keep the eyes open, and move the head, arms, and weapon as one unit."
4. Marksmanship Fundamentals - The four marksmanship fundamentals apply to night firing, but some modifications are needed depending on the conditions.
a. Steady Position - When applying unassisted night fire, the Soldier must change his head position or stock weld,
especially when using weapon/target alignment techniques. Repeated dry-fire practice, followed by live-fire training, is necessary to learn and refine these modifications and still achieve the steadiest position.
Consider the following modifications:
• Position the head high so that the weapon is aligned on the target.
• Look just over the iron sights.
• Keep the cheek in contact with the stock.
b. Aiming - Modifications to the aiming process vary. Consider these modifications:
• When firing unassisted, use off-center vision instead of pinpoint focus.
• Open both eyes to gather the maximum available light.
• Focus both eyes downrange.
c. Breathing - This fundamental is not affected by unassisted night fire conditions.
d. Trigger Squeeze - This fundamental is not affected by unassisted night fire conditions. The objective is to not disrupt weapon's alignment with the target when squeezing the trigger.
5. Target Detection - Trying to detect a target during the day is difficult enough, but at night, it becomes even more so. The firer must detect and engage targets without artificial illumination or NVDs. Consider these modifications:
• Scan potential target areas and when a target is detected, engage it using a modified quick fire position.
• Take a few seconds to improve weapon/target alignment by pointing slightly low to compensate for the usual tendency to fire high (Figure 7-14).
Apply the three principles of night vision:
(a) Dark Adaptation - This process conditions the eyes to see under low levels of illumination. The eyes of the average person take about 30 minutes to acquire 98 percent night vision in a completely darkened area. Moving from illuminated to darker areas will decrease night vision until the eyes have adjusted to the surrounding area again.
(b) Off-Center Vision - When an individual looks at an object during the daytime, he looks directly at it. However, if he did this at night he would only see the object for a few seconds. To see this object for any length of time, he must look 6 to 10 degrees from this object (Figures 7-15 and 7-16) while concentrating his attention on the object. This allows the light sensitive area of the eye to detect faint light sources or reflection.
(c) Scanning - The act of scanning relates to the short, abrupt, irregular movement of the firer's eyes every 4 to 10 seconds around an object or area. Be aware that scanning ranges vary according to levels of darkness.
NOTE: Tracer ammunition may provide feedback on the line of trajectory and facilitate any adjustments in the weapon/target alignment.