I finally received the last of the components needed to assemble my 9mm AR-15 build. If you've put off building a 9mm AR due to parts availability, wait no longer. Most vendors are well stocked with all of the items you need. The second picture shows the magazine block installed in the lower receiver in order to accept the smaller 9mm magazines. Pictured are the following items.
1. JSE 16" Wilson Arms 9mm Upper
2. Bolt Carrier Group - 9mm Ramped CMMG Bolt Assembly
3. ProMag AR-15 9mm Magazine Adapter Block
4. 9mm Heavy Buffer. 9mm AR buffers weighs 5oz vs. carbine buffers which weigh 2.9oz. The heavier buffer provides additional resistance to slow the rearward speed of the 9mm AR blowback bolt system.

Also provided below are several pictures taken during the 9mm Mag Block installation.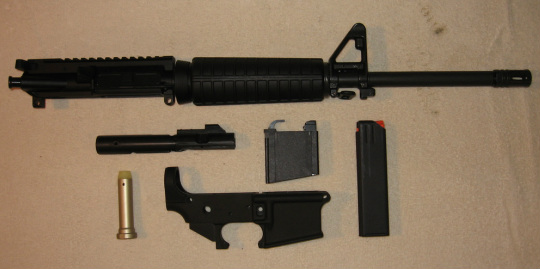 9mm AR-15 Key Components: 9mm Upper, 9mm Ramped Bolt Carrier Group, AR-15 9mm Magazine Adapter Block, 9mm Heavy Buffer.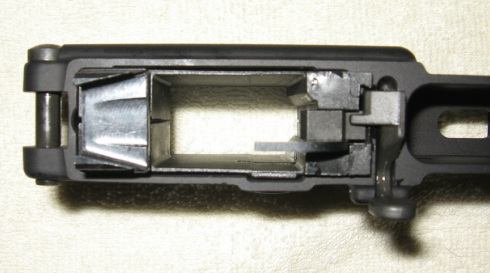 View of 9mm Mag Block inserted from the top of the lower receiver. You must insert the mag block prior to installing the bolt catch and mag release.

9mm AR-15 prior to installation of hand guard. Picture shows no gas tube due to the rifle's bolt blowback system.