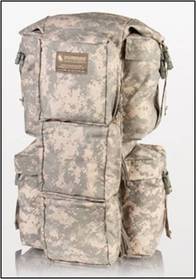 An essential medical kit for outdoor organizations such as Orienteering Groups, Boy Scouts, Range Operations and other outdoor activities where injuries can occur is North American Rescue's Warrior Aid and Litter Kit (WALK). Many leaders rely on outside medical assets to evacuate casualties and fail to realize the importance of having a sturdy litter in an emergency situation. Field expedite litters (such as two poles, t-shirts or a poncho) are fine when the proper equipment is not available, but are not suitable for properly stabilizing and carrying a patient. I urge everyone to spend the extra money to ensure your organization has the correct medical supplies when an injury occurs. The military has addressed such a system with the introduction of the Warrior Aid and Litter Kit by North American Rescue (NAR). There is no substitute for this robust kit that provides the necessary tools for the treatment of multiple trauma patients and immediate evacuation of one patient. NAR's Talon II 81C and 90C quad-fold litters are the center piece of this evacuation system. If you purchase the WALK on the secondary market, such as Ebay, ensure the items below are included in the kit to prevent overpaying. Expect to pay $350-$500 for a used kit, or up to $1700 for a new WALK at North American Rescue's website.
**To assist users in finding medical supplies, I recommend writing on the bag what items are located in each pocket so users are not searching when time is essential.

WALK contents as outlined on North American Rescue's website:
1. 1 x Bag (CCRK–WALK)
2. 10 x Black Talon Nitrile Trauma Gloves (5 pr.)
3. 2 x Nasopharyngeal Airway 28F with Lubricant
4. 1 x Casualty Equipment Bag
5. 2 x HyFin Chest Seal
6. 2 x ARS Needle Decompression Kit (14 G x 3.25 in.)
7. 2 x C-A-T (Combat Application Tourniquet)
8. 6 x Trauma Dressing, 6 in.
9. 4 x S-Rolled Gauze (4.5 in. x 4.1 yd)
10. 1 x ETD Abdominal Emergency Trauma Dressing
11. 2 x SAM Splint II
12. 1 x Trauma Shears (7.25 in.)
13. 1 x Surgical Tape (2 in.)
14. 1 x GeckoGrip Multipurpose Tape
15. 1 x Combat Casualty Reference Card
16. 2 x Combat Casualty Card (Triage)
17. 1 x Aviation Panel (Recognition, Orange)
18. 1 x Talon 90C Collapsible Handle Litter
19. 1 x Hypothermia Prevention & Management Kit (HPMK)
20. 4 x Tie Down Strap (Universal Litter)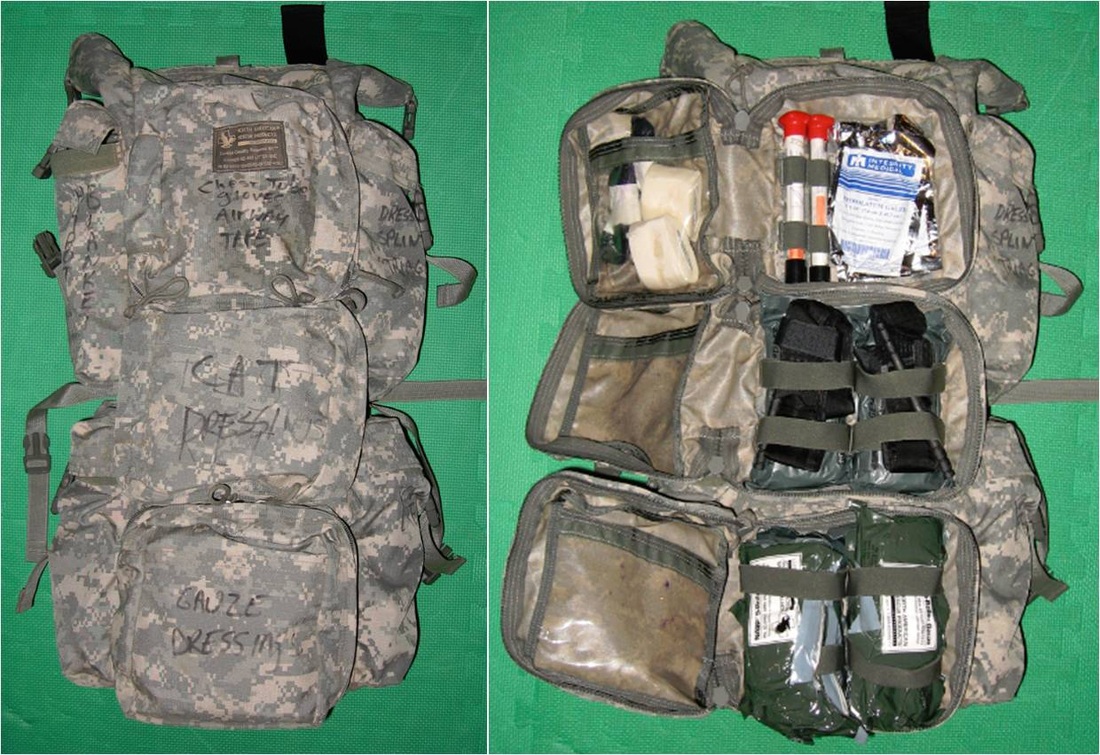 First picture shows a WALK with item descriptions written on pockets for easy identification. Second picture shows center pockets opened.